The Big Stretch was devised by creative strategist Rosie Walford, in collaboration with leading creativity teachers, facilitators, and life coaches. It's an original fusion of approaches that have been tried and tested in many contexts. Our coaches are experienced, humourous, and worldly wise.

ABOUT ROSIE WALFORD, FOUNDER
Rosie is a psychologist by training, with an MA in Experimental Psychology from Oxford University. Her first career was in advertising at J Walter Thompson and Leo Burnett. Though she planned strategies for global brands and rose to board level, Rosie always wished that organisations could think more originally and behave more humanely. She trained in creative problem-solving at the Creative Education Foundation, New York and in group facilitation with one of the founding fathers of the field. She co-founded an innovation unit, and led creative workshops worldwide.

For Rosie there was more to life than a traditional corporate career. Increasingly interested in sustainability and systems thinking, Rosie went freelance and transported her skills to ethical organisations like Comic Relief, Friends of the Earth, Action Aid and the British government. She was also helping teams at BBC, Body Shop and GlaxoSmithKline to innovate, resolve thorny questions or get deep alignment on their direction.

Rosie developed Stretch thinking because she loves the way people surge forward when they connect their talents with their wider purpose in the world. After training in coaching at Zenergy in New Zealand, she had a moment's inspiration in a glacial gorge, and founded The Big Stretch.

When not in the mountains, Rosie coaches individuals or stirs up creativity and sustainability in leaders' thinking. She recently co-authored Price Waterhouse Coopers' responsible leaders programme, taking directors through the slums of Kenya to consider how best to use their influence. She is steering a Transition Town initiative (to make her local community resilient to peak oil and climate change) writing a column in the NZ Herald, and teaching in Auckland Business School. She loves to coach individuals in transition.

Personally, Rosie has recently made a huge shift - from a pacey urban existence in central London to a lush subtropical island off New Zealand. She understands what it takes to create career flexibility and life transformation - with all the attendant challenges and rewards.

A published author and occasional photojournalist for the Daily Telegraph and the Guardian, Rosie pursues her passions for biodiversity and yoga. She has led an expedition of 12 people and 24 horses in the Chilean Andes. Whatever the shifts her clients are contemplating, Rosie will bring a wide frame of experience and a firm belief in creative possibility.
THE COACH TEAM
| | |
| --- | --- |
| | Jessica McGregor Johnson has a varied background ranging from the management of a retreat site to being a sales director. Trained in Coaching, NLP, Neuro-repatterning and Counseling she has had her own coaching practise since 2002 and joined the Big Stretch team in 2005. She lives in southern Spain and works internationally as a coach using her extraordinary insight into the way we work as humans. Jessica is especially able to help people see how their beliefs and expectations rule their reality. As well as her coaching work she writes for various magazines and has completed her first book. She is part of a global humanitarian social enterprise, HUB. Her purpose is to empower people to find their own personal joy, living their values and life to the full. |
| | Andrew Woodgate is a gently powerful coach and facilitator who helps individuals and organisations to 'unblock' the areas in which they feel stuck. In the late 1980's he bounced from being a stockbroker to a volunteer at Friends of the Earth. Since then he hasn't looked back. Andrew has amassed 17 years' experience helping organisations - many of them charities - to grow and thrive, latterly as a consultant . He's also been a Samaritans volunteer, and regularly leads weeks of self-development in the UK. Adding ever more depth to his practice, Andrew has a postgraduate degree in Spiritual Development and Facilitation and an MSc in Gestalt Psychotherapy. |
| | Karen Maycey is passionate about the value of coaching in creating a better world for all. With an MA in Human Geography she has continuously pursued her interest in people and their environments. For ten years she worked as a tour manager, leading groups of clients on challenging trips across the globe. She's also lived in the Austrian Alps, working both as a professional ski instructor and walking guide. An encouraging and energetic coach, Karen models a holistic approach to life incorporating healthy body and mind. She both coaches individuals and leads group coaching workshops. |
| | Sophie Grenville has an advertising and creative problem-solving background. She trains people in companies worldwide to expand their creative capabilities and invent business ideas, at innovation consultancy ?What If! She coaches individuals and has run her own successful business - a school for advanced painters. She is mother of two boys. |
| | |

"The coaches provide a double act that works well - wise, caring, and devoting their experience exclusively to your benefit." (The Observer)

"'Coach' is too thin a word to describe the two leaders of our group. They were more like mountain guides, letting us think and dream high and wide, and then bringing us back down shepherd paths to valleys of real possibilities." (The Guardian)

If you're interested in becoming a coach with The Big Stretch click here.


ABOUT LIFE COACHING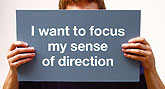 Life coaching addresses the person as a whole - across career, relationships, health, home, personal growth, money, play - with a firm emphasis on the future. It helps people work out what matters most, and what action will lead towards fulfilment. It helps people spot and defuse the habits and beliefs that have been limiting them. Creative coaching, in particular, helps people take fresh approaches to old issues.

"People come to coaching for lots of individual reasons. They are motivated to achieve specific goals: to write a book, start a business, have a healthier body.. In general they come to coaching because they want a better quality of life: more fulfilment, better balance, or a different way to accomplish their life desires." (L Whitworth.)

The Big Stretch addresses life-coaching themes in a condensed format.


ABOUT CREATIVE PROBLEM-SOLVING
Problem solving is an established and constructive way of thinking which helps you find ways to get from where you are to where you want to be - especially in a stale or tricky situation. Applied equally to business and personal issues, it clarifies your vision, reveals the underlying dynamics of complex situations, and makes you particularly incisive when defining the heart of the problem you're facing. Using nature, art and anything else as your stimulation, you think laterally for new perspectives and revolutionary ideas. It's upbeat, and includes disciplines for putting ideas into action.

RELATED, RECOMMENDED:
Links:
Creative Problem Solving Institute is the nexus of creative problem solving, applied a thousand ways - a great place to start training. Also home of the Journal of Creative Behaviour: creativeeducationfoundation.org
Inspiring, clever, upbeat developers of creative and innovative practice at work; home of several Stretch coaches: Whatif.co.uk
A truly inspiring group of facilitators, mediators and coaches who are for whole people cooperating - at work and home, in a sustainable world:zenergyglobal.com
Eco-philosopher, scholar of Buddhism, general systems theory, and deep ecology, her Work That Reconnects is an extraordinary group ecopsychology process: joannamacy.net
Shelflife.co.uk : Fancy a cup of Hardon tea, with a nice Smellur biscuit, perhaps? Rosie's celebration of diversity - a by-product of her years in branding and travel writing.
Coaches Training Institute: in our view, the best coach training outfit: www.coaching-courses.com

Books:
How to Find the Work you Love - Laurence G Boldt (short and brilliant, does what it says on the cover)
The Tao of Coaching - Landsberg (slim book full of incredibly useful tools for managing by coaching, so your team learn and assume responsibility for themselves)
Coming Back to Life - Joanna Macy (on facilitating a lively, active response to destruction of the environment)
The 7 Habits of Highly Effective People - Steven Covey (famous, lifechanging, full of tricks, especially weekly planning)
The Artist's Way - Julia Cameron (DIY workbook to release your artistic side and repair damaged creative confidence)
Shelf Life - Rosie Walford (It all began with Puke playing cards, in Turkey. Not related exactly - Rosie's global collection of brands with quirky or inappropriate names)
Co-Active Coaching - Laura Whitworth (in our view the most substantial primer on how to coach)
Cooperacy - Dale Hunter (a whole new way of working in alignment with others, and decision-making in groups. Great if you have people problems at work)
The Isle of Is: Caroline and Thom Cronkhite (a quirky powerful workbook which opens up your own understanding of your spiritual identity, without religion.)
How to have KickAss Ideas - Chris Barez-Brown (laughter, irreverence, and quite practical too - a riproaring take on the creative approach to life - The Big Stretch in book form)