COACH TRAINING
Training in Stretch coaching
We run a popular training in Stretch Creative coaching for coaches or managers who like to help others have breakthroughs. You learn to bring creative problem-solving and idea generation into your work.The training is a two-day intensive, with much practice and feedback throughout.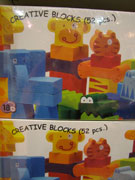 Our Creative Stretch training provides a framework so you can introduce creativity in any context - and it radically liberates your own creative imagination too. If you're a facilitator, this course extends your toolkit, especially for stimulating lateral ideas. If you're a consultant, this thinking expands your capacity to help clients understand their blocks.

You will learn a set of intersecting and flexible tools:
Redefining problems: Shift your client's focus away from the obstacles in their life, and lead them into the world of their possibilities. Explode complex issues so clients articulate them as specific, fresh challenges for creative attack. Crucial for corporate environments, where you can never fully know the client's world.
Generating limitless original ideas: Lead lateral thinking excursions. Develop an infinite array of interventions to spring clients out of their mental ruts. Heighten your client's flow of options.
Creative implementation: Help clients be innovative in the way they implement original ideas.
This course is a necessary first stage in becoming a coach on The Big Stretch
Date
The next Coach Stretch will be July 2010 in central London. The cost is £795, or a little more for company sponsored participants. Contact us to check availability and get complete details of the programme.

"You shed light on the real focus of an issue. A calm and complete integration of intuitive and forensic coaching."
— GB, Leading Coaches.

BECOMING A COACH ON THE BIG STRETCH TEAM
We receive many enquiries from coaches interested in joining us on The Big Stretch.

We're always interested to hear from you if you're fully trained, have extensive coaching experience, have interest in sustainability and have pursued some other art or profession to a high level outside of your coaching. We particularly like coaches who have group facilitation experience, in one guise or another. If this sounds like you, please drop us a line.